Autumn in Decorah is rich with seasonal flavors, changing colors, and outdoor thrills.
NOTE: Due to the ongoing battle with COVID-19, we strongly encourage Decorah visitors to take proper precautions and follow best practices recommended by public health experts.
Decorah is centered in the Driftless, one of the most geographically diverse regions in the Midwest and a great place for an autumn getaway—especially if you love fall foliage, seasonal flavors, and outdoor adventure. Farmers markets and craft beer? Hiking trails and river journeys? Glamping sites and bike paths? We have it all, plus so much more.
Looking for ideas for your fall visit? We've got you covered. Drift less…
GLAMP MORE.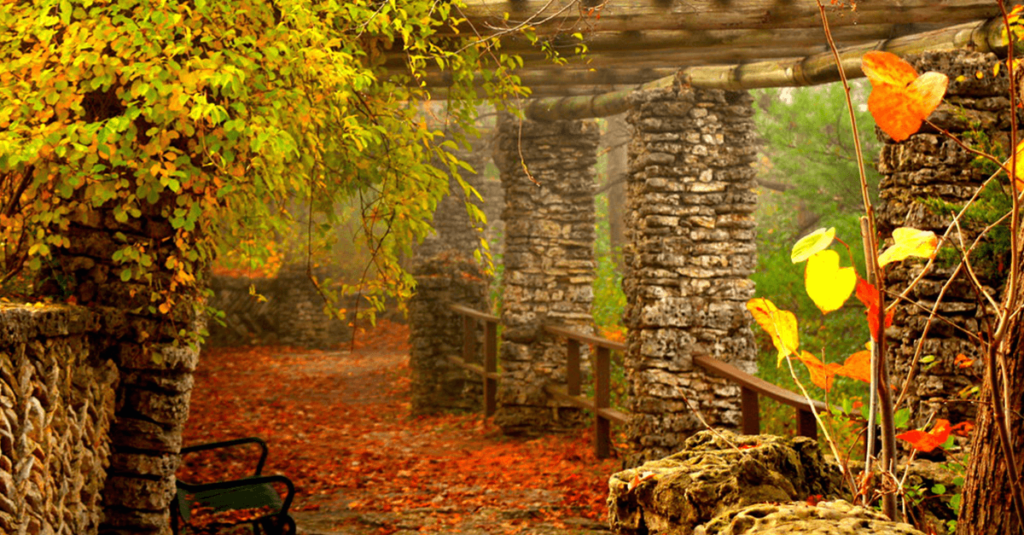 A wonderland of vibrant wildlife and colorful foliage awaits, and you don't have to hike outside the city limits to find it (though there are plenty of fantastic options if you want to). Bring the whole family and experience the joy and beauty of camping with the convenience of modern amenities at Pulpit Rock Campground. Located along the Upper Iowa River, Pulpit Rock is teeming with creature comforts like restroom and shower facilities, limited wi-fi, basketball and volleyball courts, and access to Trout Run Trail.
With 32 tent sites, 85 back-in sites, and plenty of electrical hook-ups, Pulpit Rock visitors can throw their tent or park their RV for a weekend of leaf-peeping, canoeing or kayaking, and campfire singalongs (firewood is available on-site). Plus, anglers can access some of the best fishing in all of Winneshiek County without ever leaving the park!
HARVEST MORE.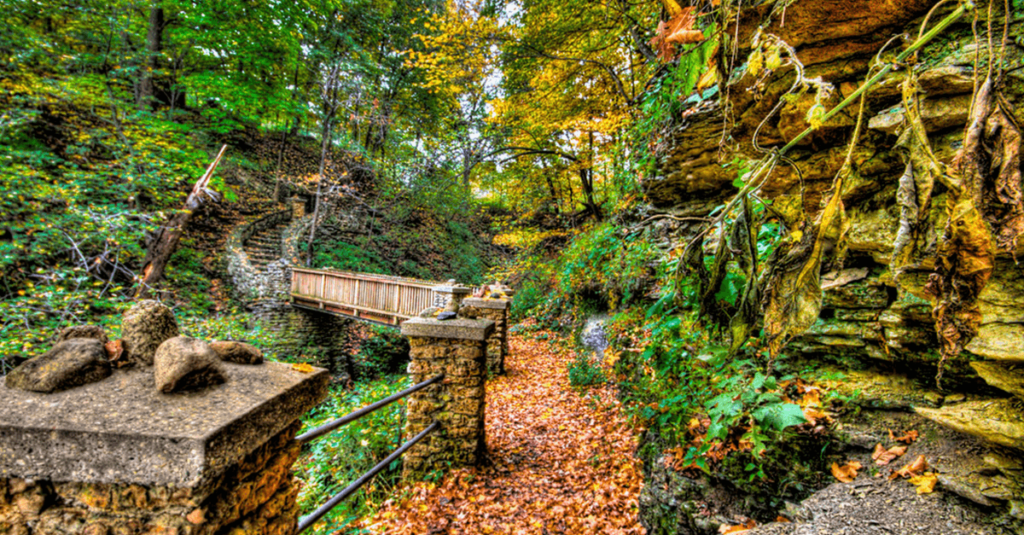 The Driftless region's rich agriculture and family farms make it a natural destination for visitors seeking the fresh flavors of autumn. Pluck apples straight from the tree or find that perfect pumpkin in the patch at Pinters Gardens & Pumpkins, a sprawling "agri-tainment" spot that truly comes alive in the fall. Pinter's also showcases gorgeous landscaping and display gardens at its Outdoor Living Center.
Hit the Decorah Farmers Market every Wednesday downtown (in the parking lot north of Oneota Co-op) to sample the cornucopia of freshly harvested produce, meats, poultry, and dairy from local farms and purveyors—or shop online from the Iowa Food Hub market stand for fast curbside pick-up every Saturday!
Just north of Decorah, Seed Savers Exchange rests among sparkling streams and limestone bluffs. Situated on a sprawling 890 acres, this local treasure is heaven for green thumbs and anyone interested in the tradition and heritage of gardening. Tour magnificent heirloom display gardens, historic orchards, and take home your own seeds to jumpstart your own vegetable garden.
DISCOVER MORE.
The flavors and colors of the season can be found in nearly every corner of Decorah. Taste the fine seasonal creations of our talented chefs, sip the latest autumn beers by our intrepid local brewers, glimpse the majestic creatures of the world-famous Decorah Eagle's Nest, or explore miles of winding trails and scenic overlooks by bike or foot.
Whatever you do, don't forget to bring your adventure gear, your green thumb, your sophisticated palate, and your sense of wonder.