Winter weather is just around the corner, but there's still time to enjoy the pastoral charms of Decorah.
NOTE: Due to the ongoing battle with COVID-19, we strongly encourage Decorah visitors to take proper precautions and follow best practices recommended by public health experts.
Let's be real: Winters in the Driftless can be brutal. The upside? The skiing is fantastic, the views are nothing short of breathtaking, and Decorah's bustling and very walkable Main Street becomes a Norman Rockwell painting of seasonal comfort, radiating all that is lovely and picturesque about small-town America.
Before it gets too cold, take advantage of all Decorah's abundant activities. Hike or bike across miles of scenic trails, get an early jump on holiday shopping at our downtown boutiques, soak in the Norwegian influence, and indulge in the hearty, seasonal, and abundant local dining options.
Here's your cheat sheet for how to enjoy late fall/early winter. Drift less…
DINE MORE.
In Decorah, farm-to-table is a way of life. Befitting its rich agriculture, the city is teeming with restaurants and cafes that emphasize locally-sourced seasonal produce, livestock, and dairy.
Foodies looking for an upscale experience will fawn over the sophisticated menus and hearty New American fare of La Rana, Rubaiyat, and Stone Hearth Inn. Pizza lovers will swoon for the hand-tossed pies of Mabe's Pizza and High, Wide, & Handsome Pizza, while those on the hunt for the perfect food & beer pairing will find their paradise in Toppling Goliath's menu, which features top-notch pub fare along with a variety of flagship, seasonal, and limited release craft brews.
Those with more worldly palates seeking global flavors can savor the Mexican fare of Don Jose or the authentic Japanese cuisine of Koreana. Meanwhile, if you want to immerse in the roots of Decorah, Ruby's serves up traditional Norwegian dishes of Ruby's, a family-owned-and-operated staple of Decorah for almost 50 years.
There's the old-fashioned home cooking of Family Table Restaurant and the exceptional BBQ of Old Armory; the pub fare of T-Bocks and The Courtyard; and the made-from-scratch delights of Beyond the Bar Bakery.
See more of Decorah's restaurants, breweries, coffee houses, and dessert shops here.
Note: Business hours may be affected by COVID-19 precautions. Check with local establishments for details on curbside pick-up and dining room options.
PLAY MORE.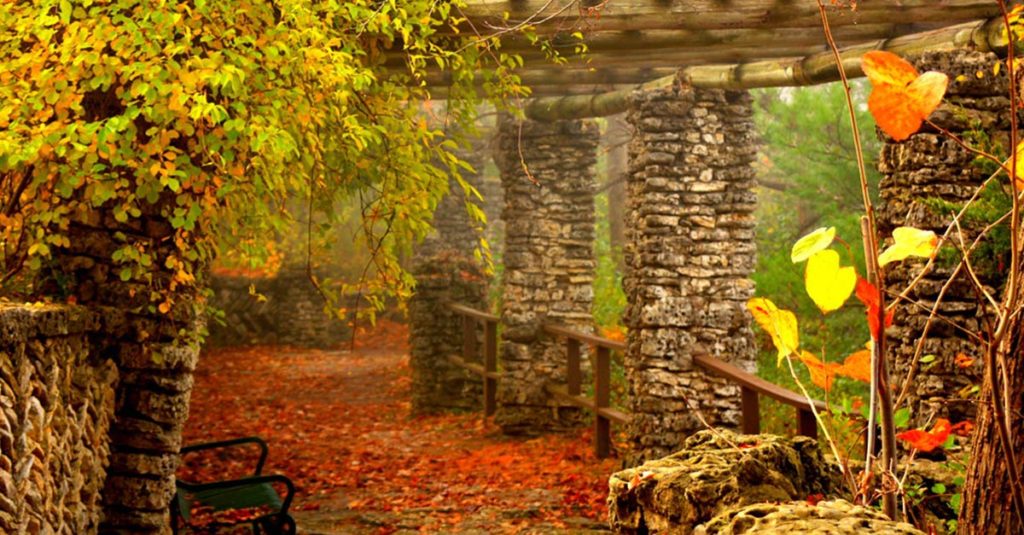 When snow hits the ground, the skis and poles come out—many of Decorah's scenic trails are groomed for fabulous cross-country skiing, tubing, and snow-shoeing, with low-key options perfect for family leisure and more challenging paths for those seeking a brisk workout. No snow? No problem—the same trails are welcoming to cyclists, hikers, and explorers alike. Miles of winding paths offer pristine views of the Driftless in all its rugged glory.
Those who prefer to play indoors can get a crash course in Norwegian-American history and culture at the Vesterheim Norwegian-American Museum and Heritage Center, or get a jump on early holiday shopping at the many locally-owned bookstores, gift shops, apparel boutiques, and other retail outlets that grace our downtown.
Whatever you do indoors, just remember to wear your face mask and practice social distancing.
STAY MORE.
In Decorah, lodging is its own adventure, with options for every sensibility. Walk in the footsteps of Presidents—and maybe even sleep in the same bed—at the historic Hotel Winneshiek. Lean into the idyllic Rockwell vibes of the area at one of our charming Bed & Breakfasts—like the luxurious Victorian setting of B & B on Broadway. If you're looking for a cabin-in-the-woods experience but still prefer the creature comforts of modern living, Decorah is home to numerous luxury cabins where you can "camp" in style—along with plenty of park acres for RVs, campers, and comfortable glamping.
—
Ready to drift less? Head to Decorah—and don't forget your jacket, walking shoes, appetite, and sense of curiosity.