Summers in Decorah are a feast for the senses.
NOTE: Due to the ongoing battle with COVID-19, we strongly encourage Decorah visitors to take proper precautions and follow best practices recommended by public health experts.
Standing in stark contrast to the flat plains that characterize so much of our state, the Iowa Driftless is an oasis of varied geography and unique agriculture, thanks to the lack of glacial drift that flattened much of the Midwest during the last ice age. Every year, outdoor enthusiasts from all over the region (and beyond) flock to Decorah to enjoy the rolling hills, lush forests, majestic falls, and sharp, winding river valleys that define the Driftless. Late summer is an ideal time to visit—we're already past the peak precipitation of late spring, while maintaining pleasantly balmy high temps during the day (upper 70s/lower 80s) conducive to a wide range of adventure and recreation.
Here are some of the best ways to find adventure and enjoy the spectacular beauty of Decorah in late summer. Make the most of your vacation. Drift less…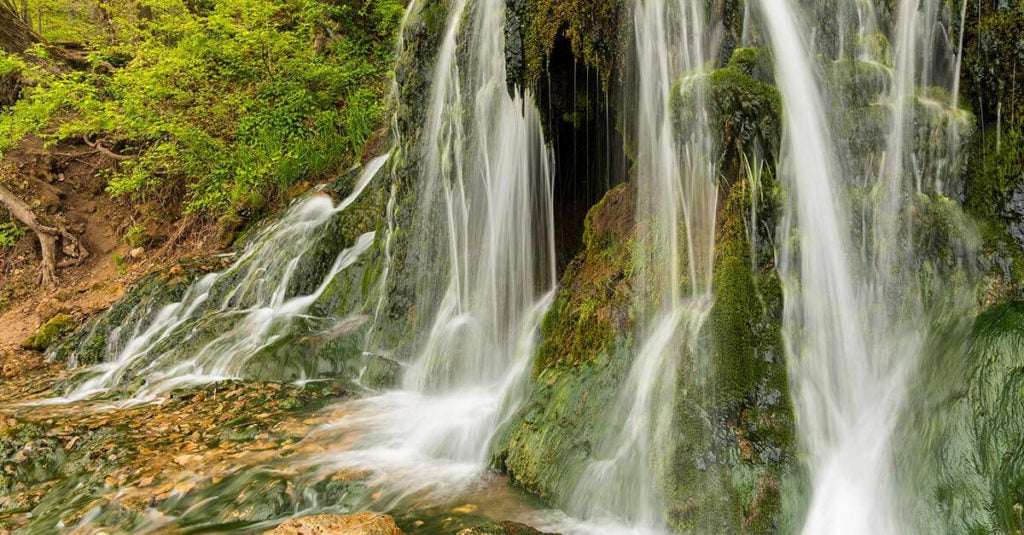 Bring your waders, tackle box, rod, and eagle eyes.
Pristine cold-water streams and fishing holes abound in the Driftless, making it one of the best areas in the Midwest for anglers. The abundant fly-fishing is complemented and enhanced by theDecorah Fish Hatchery, just one of six hatcheries in the state, which regularly stocks 17 nearby streams with a variety of trout.

The Hatchery is a popular destination in itself, especially ideal for families and children. Visitors can learn about the fish from the experts on site, feed the trout, and cast a line at nearby Siewers Springs.
After a visit to the Hatchery, take a quick jaunt across the street and glimpse Decorah's world-famous Eagle's Nest, home to an adorable family of bald eagles that rose to fame thanks to well-placed, curated webcams trained on the nest and live-streaming to fans around the world.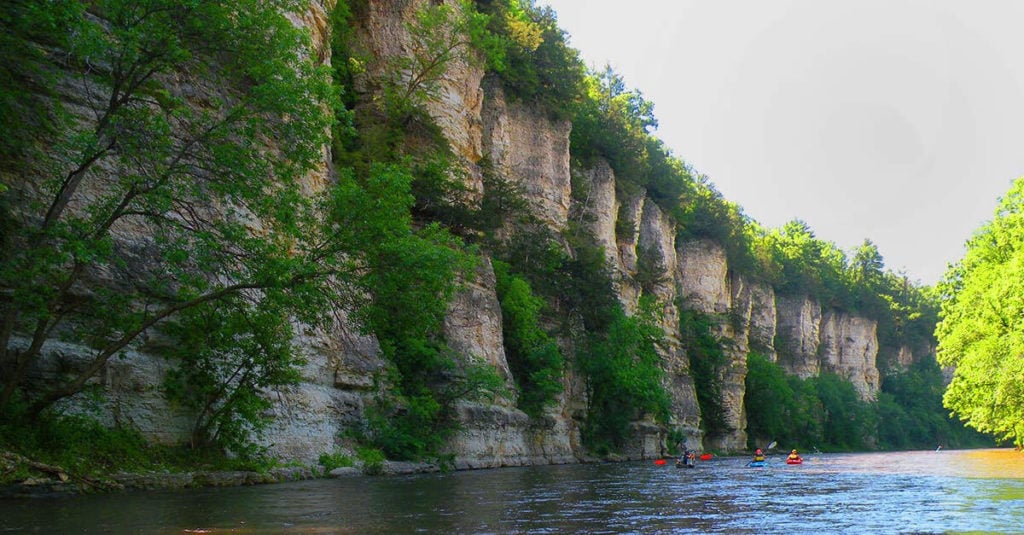 Bring your sunscreen, shades, cooler, and dry bag.
The Upper Iowa River is the fastest moving body of water in the state. It's also wide, winding, and flanked by breathtaking bluffs and vegetation—perfect for a leisurely, relaxing day of canoeing, kayaking, or floating with friends and family. Shuttle services offer quick transportation to launch points, equipment rental services abound, and frequent, clearly marked signage lets you know exactly where you are in your journey.
Bring your wheels, or rent them in town.
Decorah is bike-friendly, to say the least. In addition to bike lanes on the town's main streets, we're home to several popular bike paths. Cyclists looking for a smooth ride inside the city limits with easy access to restaurants and shops have their choice of Freeport Trail and Trout Run Trail. Freeport's trail head starts at Freeport Park east of Decorah and eventually feeds into Trout Run Trail, an 11-mile path that circles the outer boundaries of Decorah proper, offering beautiful sightseeing opportunities along the way. Meanwhile, Prairie Farmer Trail offers a 20-mile asphalt path that stretches across Winneshiek County through Calmar, Conover, Ridgeway, and Cresco.
Active cyclists looking for a challenge will find rugged country trails at several parks. Located on a bluff overlooking Decorah, Van Peenan Park has 120 miles of trails suitable not just for cycling, but for hiking, jogging, horseback riding, and seasonal cross-country skiing. Also rising above the city, Palisades Park provides scenic views of Decorah across miles of mountain biking trails.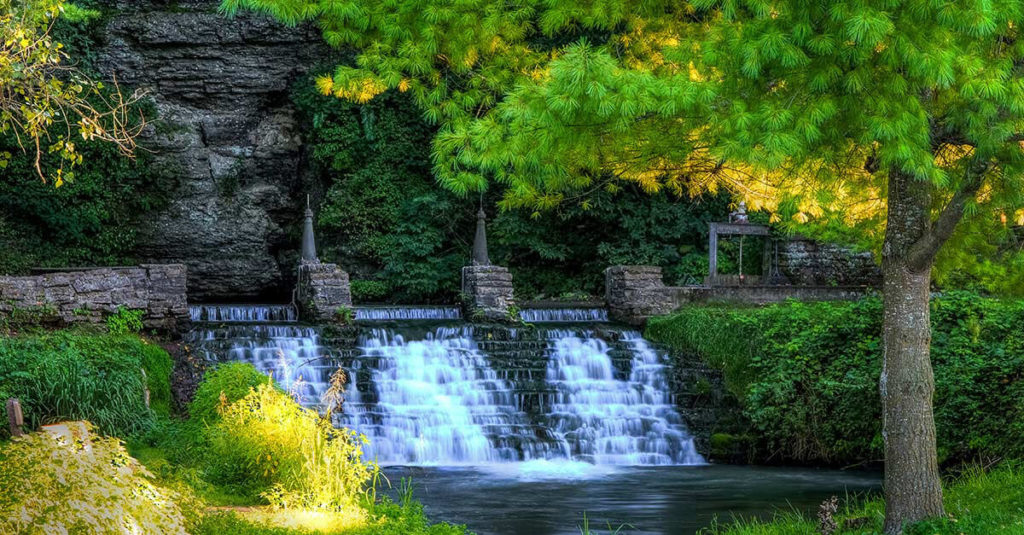 Bring Your appetite, and your love of craft beer.
In addition to outdoor adventures and scenic views, Decorah boasts a plethora of dining and drinking options across our bustling downtown and beyond.
Beer geeks will find themselves in hop heaven at our two acclaimed breweries, Toppling Goliath and Pulpit Rock, both of which have large patios for outdoor enjoyment. Oenophiles can explore the rolling vineyards of Winneshiek Wildberry Winery, while java heads can find expertly pulled espresso and other coffee drinks at Impact Coffee, Java John's and Magpie Cafe. Finally, foodies can choose from numerous restaurants offering an array of diverse cuisines, from the locally sourced, upscale menus of La Rana and Rubaiyat to the hearty pub fare of T-Bock's and The Courtyard—not to mention the mouth-watering pizzas of McCaffrey's Dolce Vita (named best pizza in Iowa by USA Today), Mabe's Pizza, and High, Wide, & Handsome Pizza.
Note: Business hours may be affected by COVID-19 precautions. Check with local establishments for details on curbside pick-up and dining room options.
—
Ready to explore more in Decorah? Find the right lodging accommodations for you. We have plenty to choose from, depending on your needs: quaint bed-and-breakfasts, rustic cabins, historic hotels and motels, and numerous camping options abound.
We'll see you soon!