Situated on Iowa's top trout stream—South Bear Creek—and surrounded by limestone bluffs, Highland General Store has always been the place to find just what you need (such as batteries, a case of Busch Light, postcards, a furnace fuse). It's also been the legendary hub for general knowledge of what's hatching, what's biting, and what other events a guest might want to catch in Decorah, Iowa, to the south, and Spring Grove, Minnesota, to the north.
Now three generations in the making, this catch-all store in Highlandville is a diverse family business, hosting guests seasonally in two modern campgrounds and year-round in seven custom-built log cabins. And while times have changed, one thing hasn't: a commitment to customer service, says Gary Stortz, who has been behind the till since 1988, along with his wife, Bev. Their sons and daughters-in-law, Matt and Jennie Stortz, and Mitch and Amanda Stortz, partnered with them to build the cabins and manage many of the day-to-day lodging operations.
True, it can be hard to know what to stock in a modern "general" store, when your customers run the gamut from farmers who need spare tractor belts to fishing pros who fly in from every corner of the country, Gary explains. "But if you listen carefully, customers will tell you what they need and want. If we don't have it, we will sure try to get it, and be fair about it."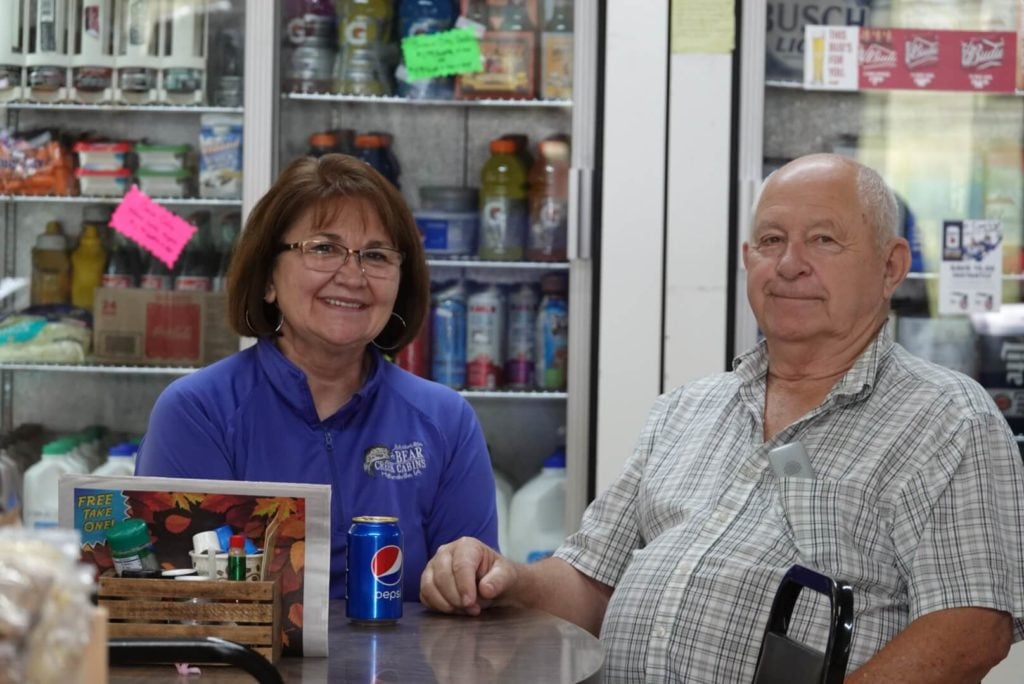 The store's three aisles contain predictable vacation staples, like sweatshirts and marshmallows, but Highland General is also a dealer for high-end gear, including waders, vests, and poles. They carry a full range of hunting supplies, including muzzleloaders, and sell both fishing and hunting licenses. "I know I'm doing something right when returning guests call ahead to have me put together a box of flies," Gary says. "They could buy them in the big stores, on their way here, but they don't. When you treat people as you'd want to be treated, they remember it."
Repeat business is in fact a big part of the Highland General legacy. The family's cabins, sized for two to eight people, can book a year in advance for weddings, reunions, area festivals, even quilting retreats and a bit of respite after a visit to Mayo Clinic in nearby Rochester, Minnesota. The permanent camping hookups, in the main campground and along scenic Quandahl Road, sometimes have a waiting list 50 inquiries deep. For first-timers, though, spots in the main campground are often open first-come, first-serve, and there's always a welcoming mix of locals and out-of-towners, with kids scampering over the playground equipment, and neighboring campers sharing bonfires. For more information, visit bearcreekcabinsia.com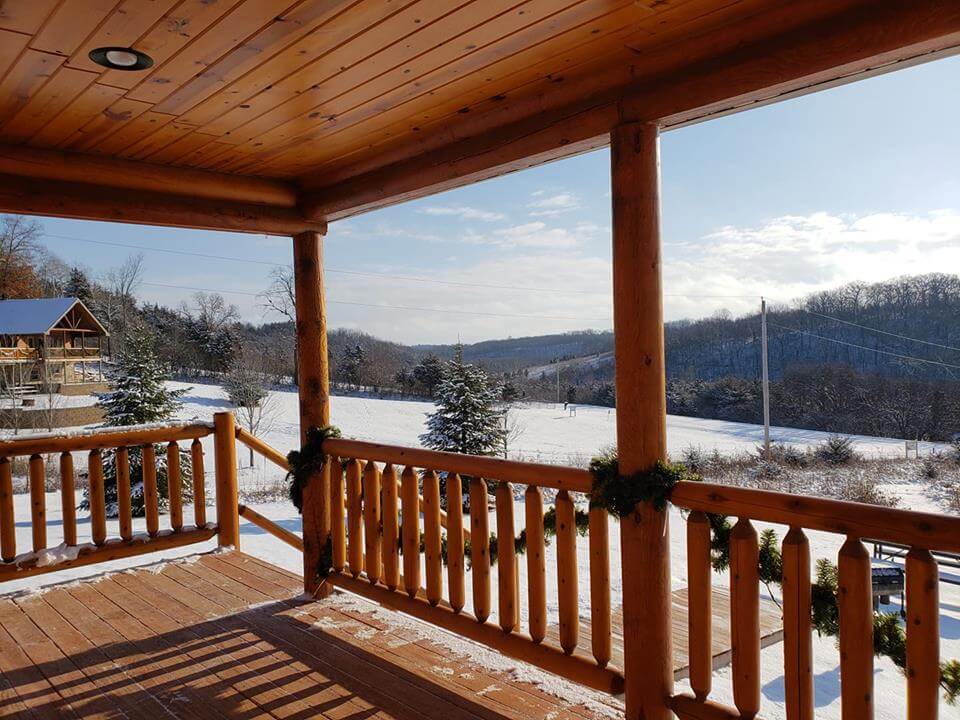 The drive down Highlandville's iconic white-gravel roads is always worth it, Bev concludes. "We aim to provide an experience that's truly unique: before long, you're shutting off your cell phone (reception is scarce anyway), and we'll ring up your groceries by hand—we've never had a barcode scanner. When the sun sets, you'll see more stars than you might have imagined possible." In other words, it's a place to fall for—hook, line, and sinker.